See what's new in TrustCloud
Our team has been hard at work creating updates and new features just for you, see what we've been up to over the last month.
TrustCloud
See TrustCloud's new Platform Experience
It's shiny and new, made just for you! TrustCloud's upgraded platform experience gives you an instant overview of your compliance programs, tasks, and statuses—take a look.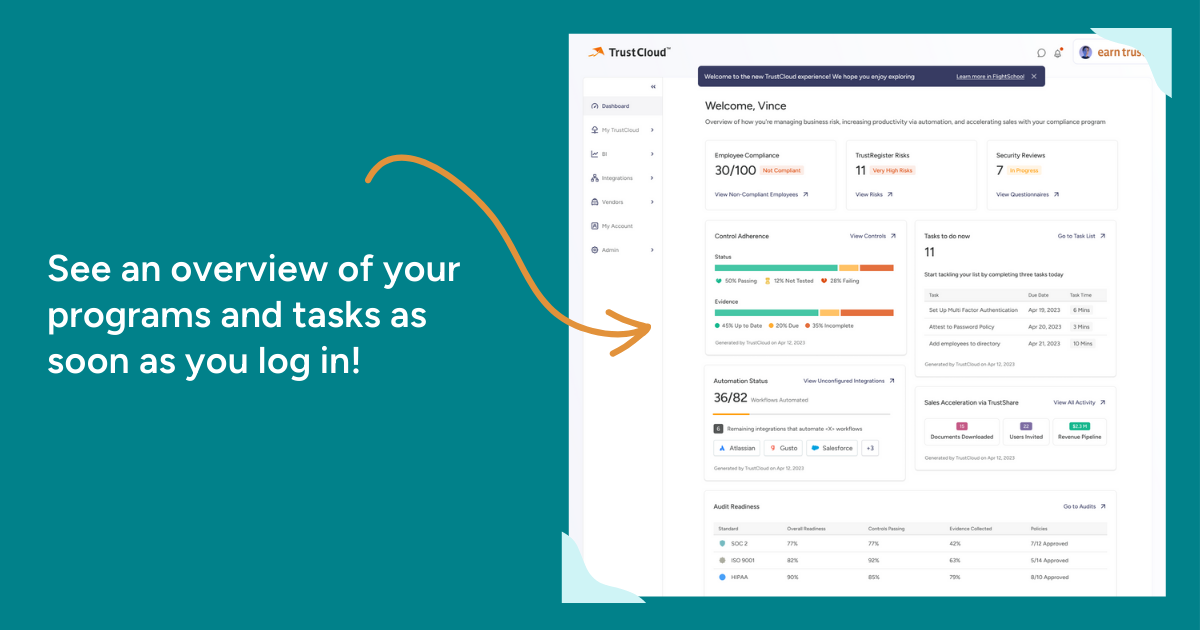 Make JIRA and Slack your trust hub
GRC and security are a team sport, our new TrustHQ integrations make it easy for your team to know exactly what they need to do to support your programs. Learn more.
Finally, a community just for GRC, Security, & Privacy pros
Join the TrustCommunity to get inspired by your peers, start meaningful conversations, and learn more about GRC and TrustCloud's products. Explore the TrustCommunity.
See all of our updates on our Changelogs
With a continuous release cycle, it can be hard to keep up with all of our new features and releases. Our Changelogs help you see all of our new releases at a glance. Check it out.
TrustOps: Build and Manage your Compliance Program
Add evidence for self-assessments with a click
You asked, we listened—now, you can add evidence by simply clicking the "+" icon on the far right of each of your assessments. Thanks for the suggestion!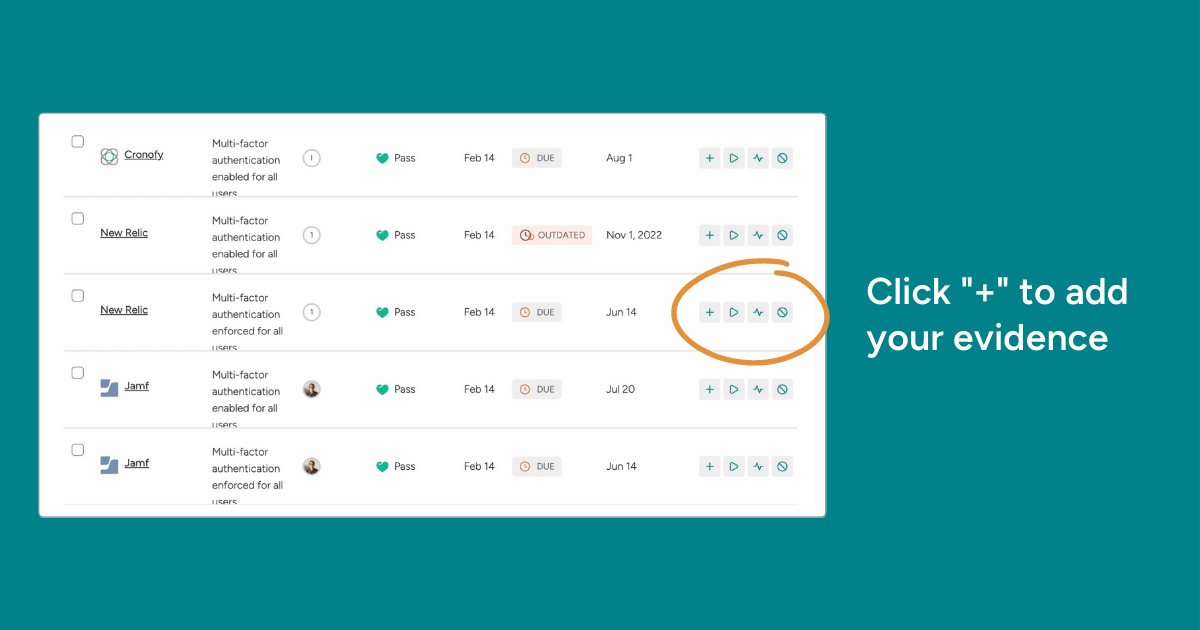 Enjoy hassle-free document revisions
With our new Document Repository, you can upload commonly used documents to the repository, link to their associated controls, and make bulk updates when it's time to add a new version. Learn more.
Coming soon Advanced Scoping for Audits
Define your custom scope and determine exactly which system, policy, or control is 'in scope' for your upcoming audit. Stay tuned.
TrustShare: Pass Security Reviews and Answer Questionnaires
Add our new Chrome extension
Access your answers anytime, anywhere! With our new Chrome extension, you can search for questions or keywords directly in your browser and get accurate answers fast. Learn more.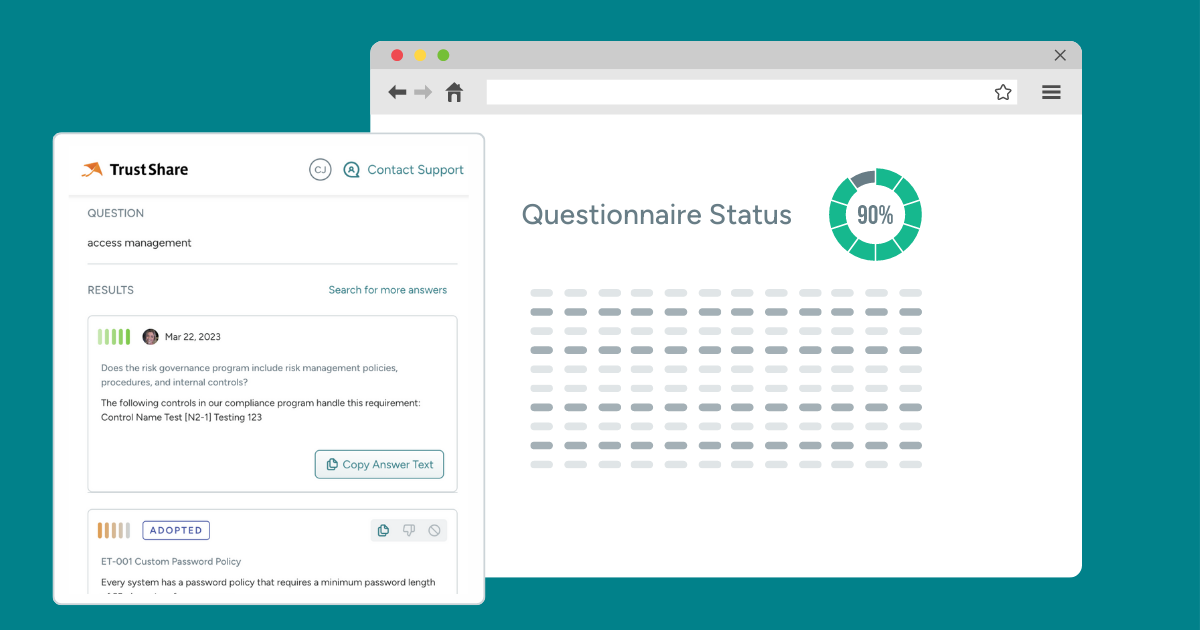 Coming soon view your TrustGraph
Have 100% confidence in the accuracy of your answers—dig into the details and see where information came from, when it was updated, and more. Stay tuned.
Coming soon TrustShare Business Intelligence
Show off your progress and uncover trends behind the documents customers are viewing, your speed of service, and impact on revenue. Stay tuned.
TrustRegister: Predict and Manage Risks
Keep leadership tuned in to risks and their impact
Budget requests just got easier. Now, you can keep your executives and board members informed on the most important risks by tagging reporting groups to develop a curated list of risks and their impact for easier tracking and requests. Learn more.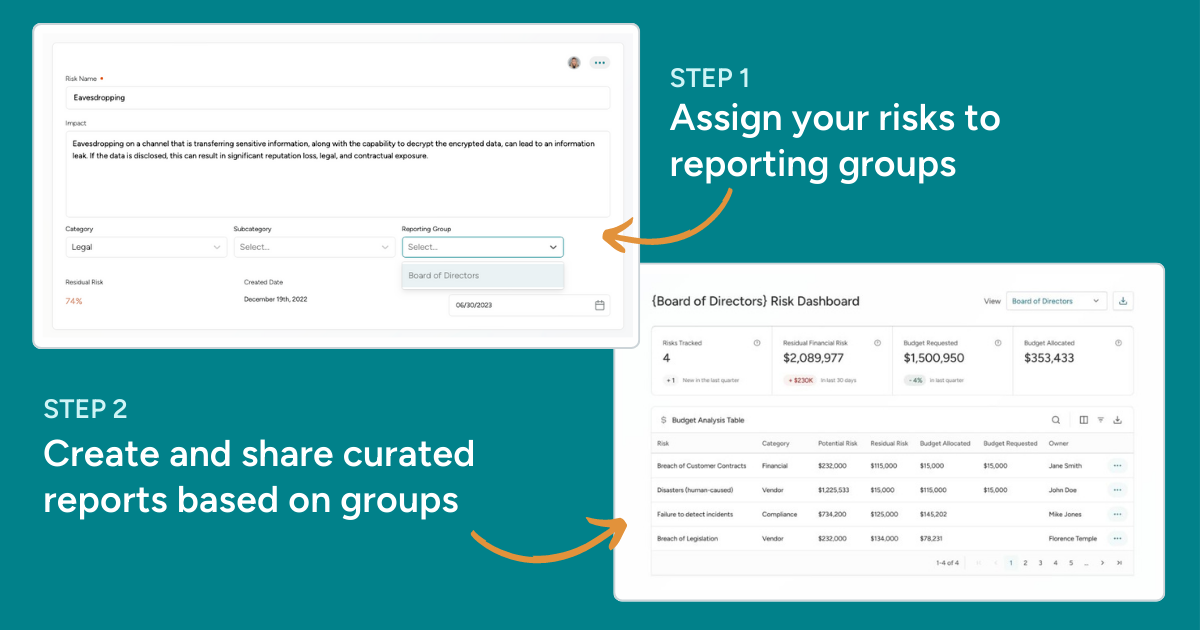 Track and report on risks by groups
See the risks relevant to your department in one simple click. TrustRegister's new sorting abilities help you drive accountability and mitigation across your organization. Learn more.
Coming soon Risk Treatment Plans and Tasks
Go from "do what?" to "done." Treatment plans need to be clear and actionable, soon you can develop your plans and automatically share notifications in your collaboration tools of choice. Stay tuned.