See what's new in TrustCloud
Our team has been hard at work creating updates and new features just for you, see what we've been up to over the last month.
Coming Soon: Prove your impact with TrustCloud Business Intelligence (BI)
GRC is a profit center, now you can prove it. TrustCloud Business Intelligence allows you to see and share key results from across your compliance, risk management, and sales acceleration programs so you can showcase ROI, prove value, plan your resources, and easily align with stakeholders. Learn more about how BI is incorporated across the platform.
Governance and Compliance:
See a comprehensive overview of your controls and frameworks with actionable insights to drive automation and assurance. Check it out 👇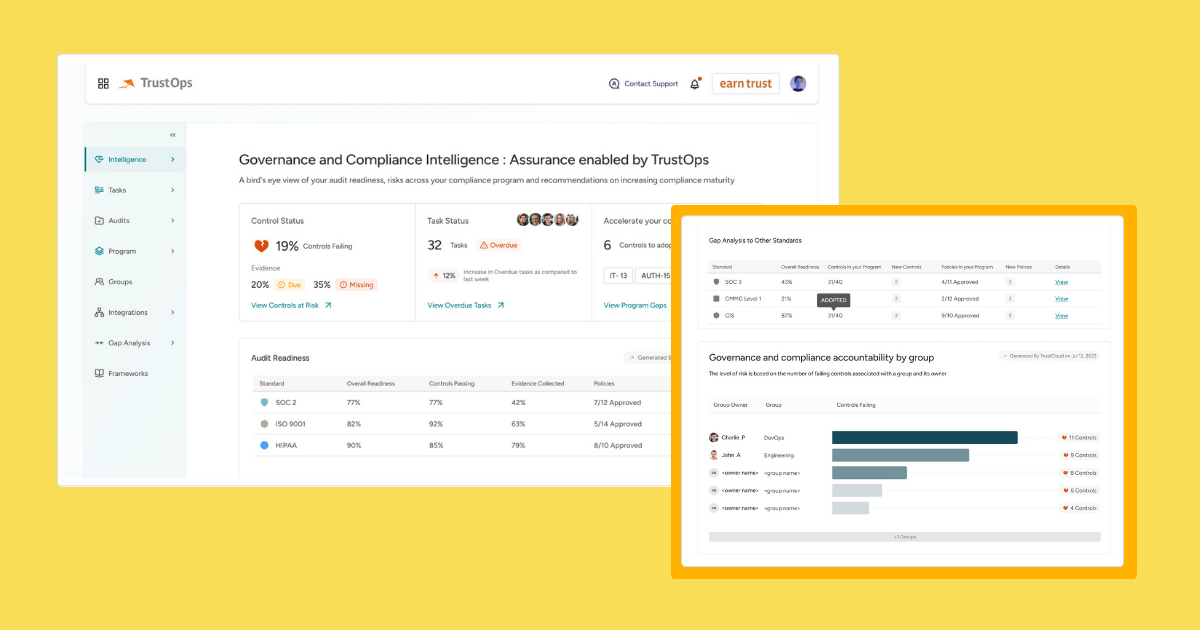 Risk:
Tired of getting denied budget requests from stakeholders who don't seem to understand what you do? It's time to speak their language. TrustCloud BI helps you translate GRC, security, and privacy outcomes to financial impact so you and your board can finally be on the same page. Check it out 👇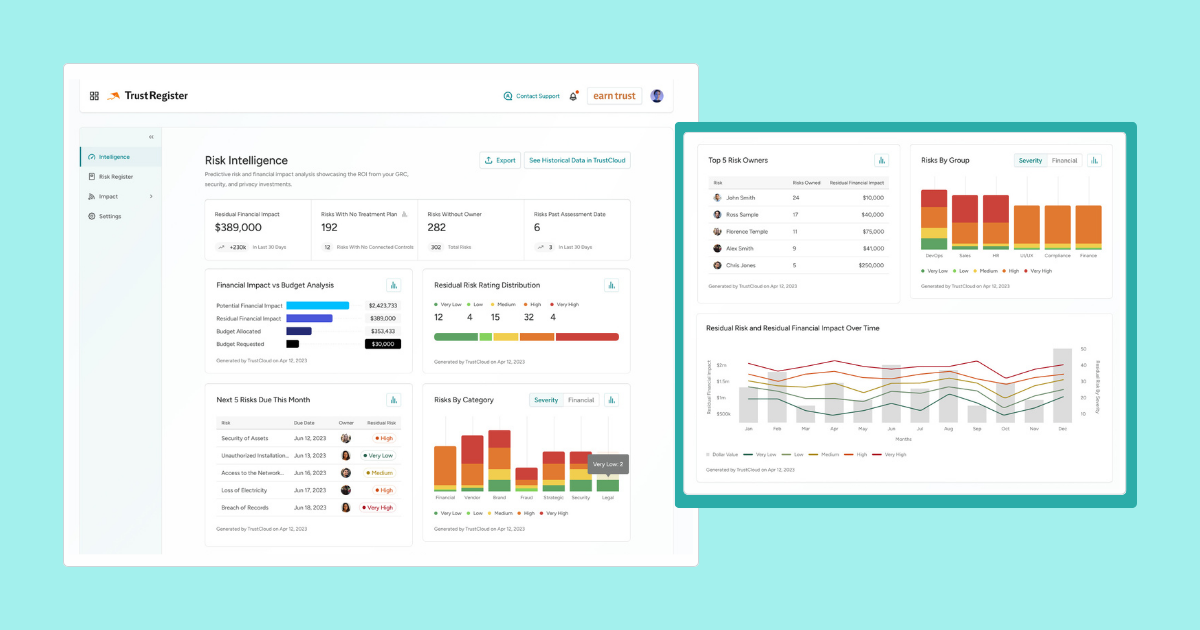 Sales Acceleration:
Deals don't close without you. TrustCloud BI helps you see and celebrate the impact your trust program has on your go-to-market motion so you can be celebrated as a revenue ally. Check it out 👇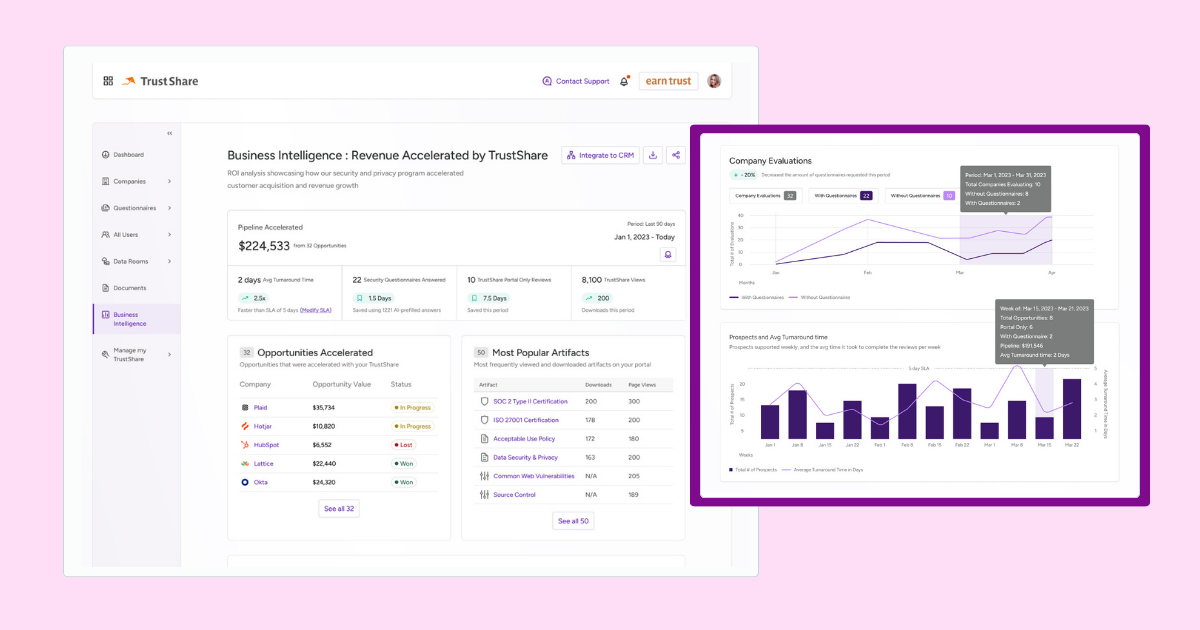 Transform Slack into your collaboration hub for GRC and Security Reviews
TrustHQ™ turns Slack into the central hub for employees, GRC and sales teams to prioritize, track, and complete critical internal and customer-facing trust-related tasks in a shared digital space. Learn more.
Calling all GRC, Security, & Privacy pros
Join TrustCommunity, the online community to get inspired by your peers, start meaningful conversations, and learn more about GRC, Security, and Privacy. Explore the TrustCommunity.
TrustOps
Audit Scoping that adapts with your business
Conduct multiple audits or complex audits simultaneously with dynamic scoping that uses AI to adapt to your changing business needs. Changing a system's data classifications will now update your programs to account for the stricter data requirements. Systems can also be separated by audit scope which will dynamically adjust tests and controls when viewing your program through this scope. Now, you can finally stop playing catch-up and start leading. Contact our team to get started.
Control page upgrades
We're taking your controls page from information overload to a joyfully crafted experience that will be easier to read, navigate, and understand. Navigate to each control where you will see 4 new tabs covering tests, standards mapping to our common control framework, implementation details, and connected risks.
TrustShare
Train your AI with a simple 👍 👎
Our AI is incredibly resourceful in answering questionnaires, but sometimes it needs some help. Now you can easily downvote suggested answers to increase the quality of your questionnaire prefills.
Approve questions without interruptions
Enjoy added flexibility in your questionnaire workflow. If you have a question you want to leave blank intentionally, now you can.
TrustRegister
Coming soon: Risk treatment plans and tasks
Give your team clear direction to take action against your risks. Soon, you'll have the ability to add detailed tasks for smooth collaboration on your treatment plans.